Sweden
Sweden is a Scandinavian country full of coastal islands and inland lakes, along with vast boreal forests and glaciated mountains. Its principal cities: Stockholm, Gothenburg and Malmö, are all coastal. In each season of the year, you have the chance to get to know a different Sweden:
– during winter, you get amazed with the beauty of snow and with so many exciting activities you can experience during this time, such as: visiting the Icehotel, witnessing Aurora Borealis or doing a test-drive on snow and ice.
– in spring, summer and autumn, the scenery changes completely and it is as beautiful and enchanting. There is so much to discover about nature, culture and touristic places that we bet you will be completely surprised and amazed…
Stockholm – The Capital
Stockholm is without doubt a 'must-visit' capital in the world. It is built on 14 islands around one of Europe's largest and best-preserved medieval city centres. Just outside the city, the archipelago of 24 000 islands is waiting to be explored. It is a city of contrasts – water and islands, history and innovation, small town and big city, short winter days and long light summer nights – with dazzling array of impressions. Thanks to the city's compact size, you can see and do most things in a short space of time – which makes it a perfect destination for city breaks or longer stays, all the year round. Go back 750 years in time and feel the medieval atmosphere of the Old Town "Gamla Stan" as you wander through the narrow streets.
Tips of What you can do in Stockholm
ABBA Museum is about original costumes, gold records and many items of memorabilia. Feel what it's like to be on stage, to sing at the Polar Studio or to dress up in those legendary costumes (virtually).
Vasa Museum, a maritime museum, describes the warship Vasa's history and life then; how, after years at the bottom of Stockholm bay, the ship was rediscovered and salvaged.
Climb aboard a pleasure boat for a cruise around Stockholm, and marvel at its many waterways and islands. Discover the sights and bridges of the "Venice of the North." Cruise through the city center to the Royal Island of Djurgården. Experience the unspoilt nature of the city's waterways, and enjoy a delicious brunch of classic chef-prepared Swedish and international cuisine.
See Stockholm from the rooftops on a an exciting guided tour, 43 meters above the ground, well secured with safety equipment. Here you get to see a part of Stockholm´s best views, with both well-known and new sights to look out over, from above – for people not afraid of heights. With a 360 degree view and a rising pulse you will be able to take in unbeatable views of Stockholm.
Gothenburg
Gothenburg is the largest non-capital in the Nordics and located on the beautiful west coast of Sweden. Gothenburg has a lot to offer and sometimes it's hard to choose between all the fun: exciting museums, interesting sights,e.g. the Feskekôrka is an indoor fish market, lots of activities and an amazing archipelago. Below, you can find a few must-dos that you simply can't miss out.
Tips of What you can do in Gothenburg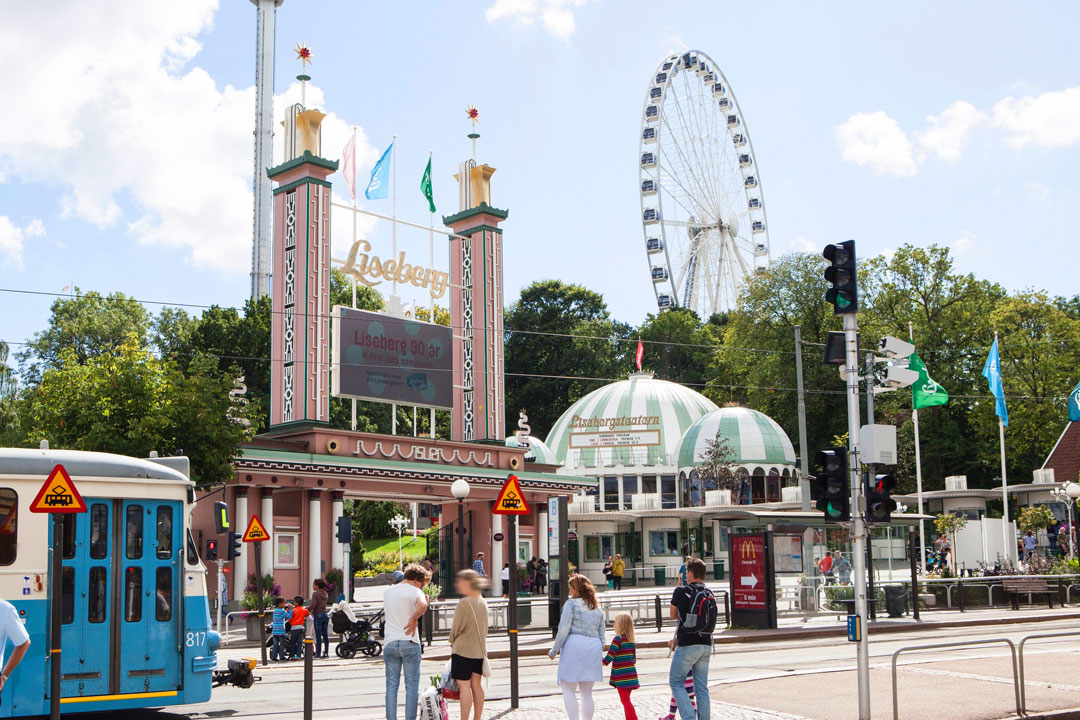 Liseberg       amusement Park
Liseberg runs the amusement park with its 42 rides and attractions since 1923. The park offers adventure, music, games, good food and beautiful gardens over three seasons: summer, Halloween and Christmas. There are theme restaurants, such as Tyrolen and Hamnkrogen seafood restaurant, as well as the fine old Lisebergs Wärdshus, which specializes in locally grown produce.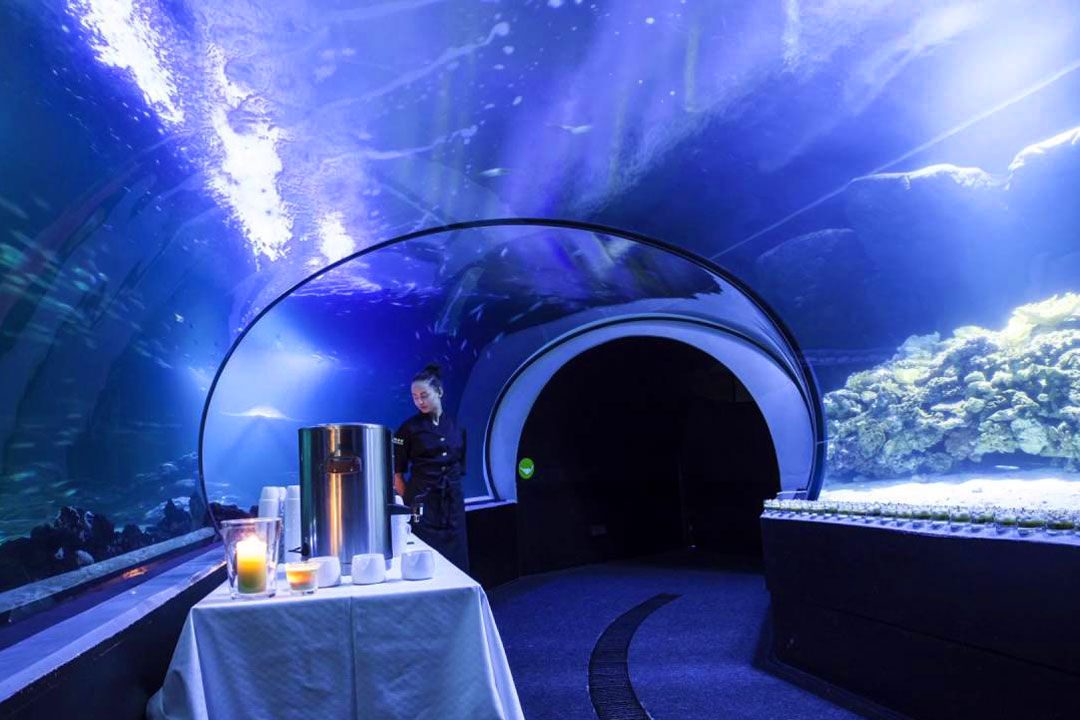 Universeum is a place where play leads to knowledge. There, animals and nature mix with new technology and exciting experiments. Go on a rainforest safari, dive into the depths in the Ocean Zone or challenge your body and mind in Health. A visit to Universeum is an unforgettable adventure. It is recommended at least 2−3 hours for your visit in order to fully experience all the exhibitions.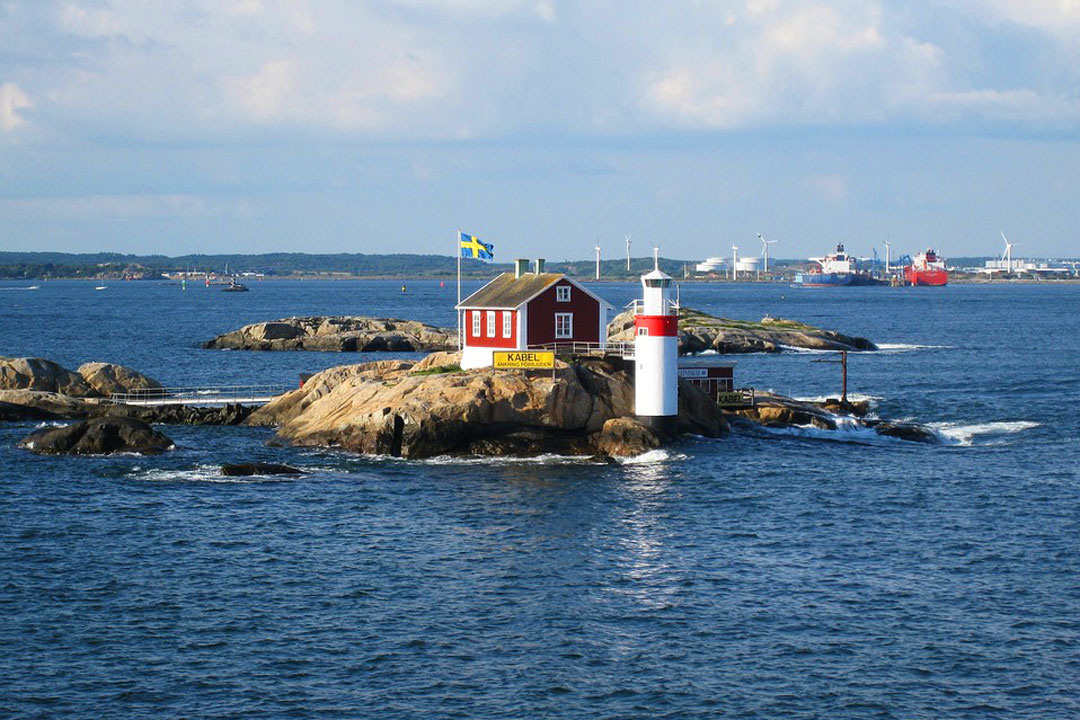 The Gothenburg archipelago stretches along the coast.  Seal safaris, sea-fishing and boat excursions are just some of the activities. No cars are allowed in the southern part of the archipelago which makes it a perfect destination for long walks and bike rides. Its northern part is accessed by a car ferry from Lilla Varholmen at Hisingen and you can have access by car to most islands.
Malmö
Malmö, Sweden's third largest city, is a multicultural portal to Europe. Indeed, a short drive from the city will take you to the iconic Oresund Bridge that links Sweden to Denmark. The city's proximity to the continent is reflected in its highly diverse population, and the many ethnic restaurants scattered around town bear testament to this fact. – especially around Möllevångstorget, a public square in the melting pot neighborhood of Möllevången south of the city. A settlement has existed where Malmö lies since the 13th century, and despite offering a modern exterior to the world, it is a city filled with history.
Tips of What you can do in Malmö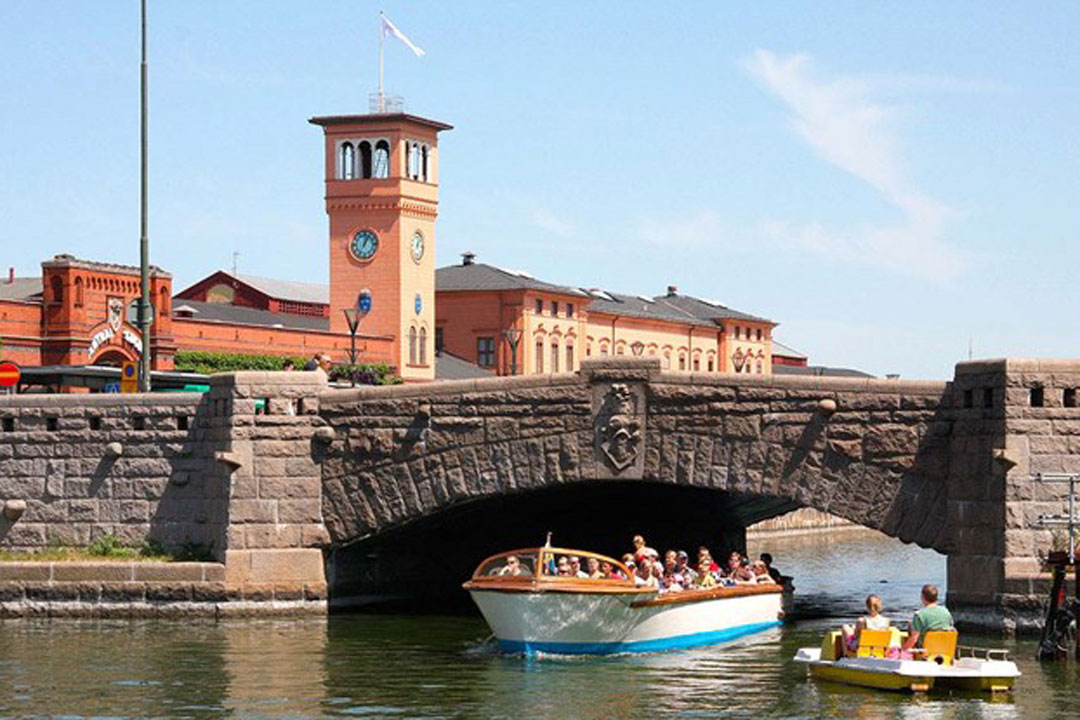 sightseeing around Malmö canals & city
Travel along the canals and see Malmö from a new side. The guide onboard will give you a vivid tour about history, personalities, buildings and anecdotes. The sightseeing tour goes through parks, the harbor, passing the Malmöhus Castle in the old part and back through Malmö.
In a bus sightseeing, you will get to know places like St. Peter's Church dated from the 14th century, Malmo's oldest church or the striking Turning Torso building, 190 meters high which combines residential, office, and conference space.
Located in an old brewery building Malmö Brewing Co. revived the long lost brewing tradition in 2010. Starting with five year round beers and a tiny taproom then to an expanded and refined concept. Over the years they have taken on a more experimental approach, allowing themselves to be more creative and offer more fun in the brewery. A guided tour with beer tasting takes about 1,5h and its pub offers a great selection of in house brewed beer with 42 taps are featuring more local and international craft beer.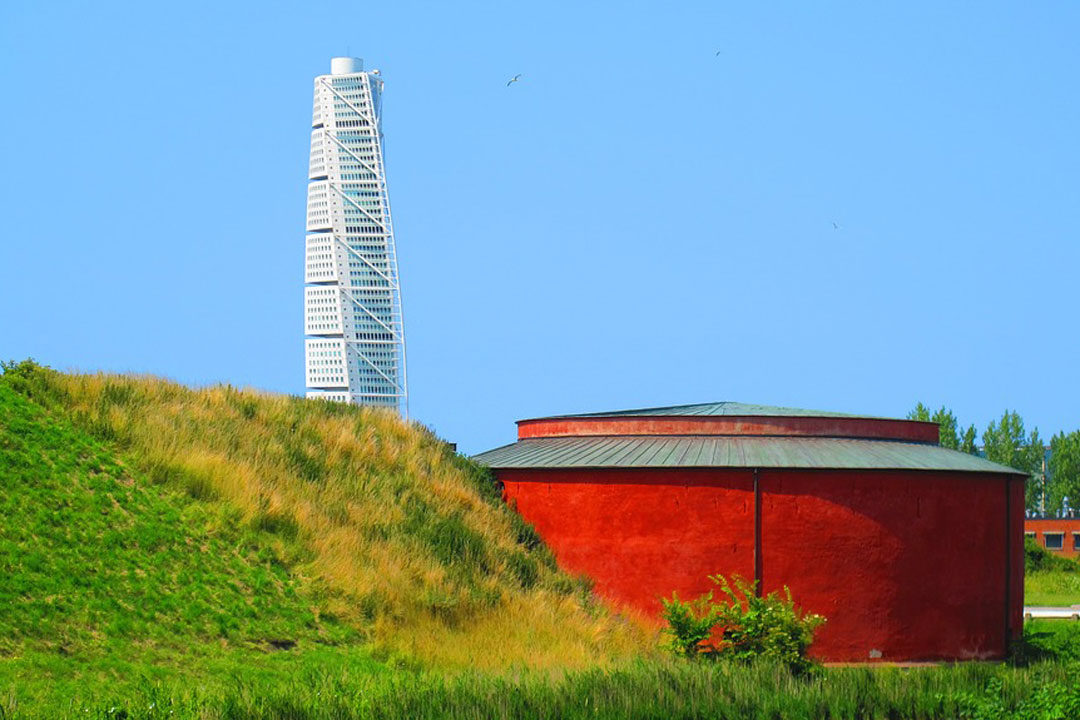 A must-see for any visitor, Malmöhus Castle houses several of Malmö's major museums within its historic walls, including Malmö Museum of Art, the City Museum, the Natural History Museum, a small aquarium, and the Science and Maritime House. Permanent exhibitions here feature topics such as natural history, ocean voyages, and technology, and the museum hosts several temporary exhibitions each year. The castle itself was originally a minor citadel dating from 1434.
Northern Sweden
Northern Sweden and Swedish Lapland are unique. There is nowhere else in the world where you can visit the ICEHOTEL and TREEHOTEL; or sit around the campfire with a Sami guide, sharing stories of the day's dog sledding adventure. Winter in Sweden means short days and icy temperatures. But winter as we know it is far from just hibernation – it is a time when we take advantage of the unique geographical circumstances, and have fun in different ways.
Tips of what you can do in Northern Sweden
The ICEHOTEL is built each year in the tiny town of Jukkasjärvi, 200 km north of the Arctic Circle. Madness it may be, but this unique, world-famous ice hotel is a totally inspiring venture. ICEHOTEL 365 is a permanent structure that includes luxury suites, each with sauna and bathroom, and art suites, all sculptured by selected artists. As well as a large ice bar that serves champagne, and an ice gallery. This ice experience can be visited year-round and is cooled by solar panels during the summer months.
While Sweden seems to be at its most captivating during the warm summer months of June to mid September, the country is just as beautiful during the height of winter. Here are reasons to spend winter in Sweden:
Ski in one of the fantastic ski resorts
Track reindeer and moose on safari
Sleep in hotels and igloos made of ice
See the northern lights
Experience Sami culture
Drive your own dog sled
Try snowshoeing through wilderness
Catch fish from frozen lakes
Go snowmobiling across frozen rivers
Have you ever considered sleeping in a bird's nest, a UFO or in a mirror cube? Probably not, but when it comes to design and architecture in Sweden, everything is possible.
The Treehotel, roughly 100 kilometres from Luleå airport in the North of Sweden is not an ordinary B&B – it turned into a tree hotel complete with seven huts inspired by the film The Tree Lover. The rooms are suspended 4-6 metres above ground with views of Lule river valley, the pine trees and, if you're lucky – the northern lights.
southern sweden
Southern Sweden is made up of the provinces of Skåne, Småland, Blekinge and  Öland and in all of them you are in for a pleasant surprise. That's because the landscapes and scenery here probably differ from the image you have in your head. Particularly in Skåne, where you are met with rolling farmland and one of Europe's richest farming areas. The area is big on small-scale artisan food production and farmers markets and many exciting water activities and amazing places to visit.
Tips of what you can do in Southern Sweden
Discover the west coast of the most southern part of Sweden which offers fantastic opportunities for you who wish to be active. Blessed with a magificant nature and lots of activities. To go by boat from Båstad to Torekov is an unforgettable experience! Visit Hallands Väderö island or one of the small harbours along the peninsula. The peninsula of Bjäre is surrounded by water on three sides, creating endless possibilities various sea-centred activities. You can't miss sailing on RIB boats for the exotic seal safari.
Hven is a small island in the Öresund Sound measuring some 7.5 km2 that rose out of the sea about 7,000 years ago. There are tiny settlements on the island; Bäckviken (where the ferry docks), Kyrkbacken & Norreborg. The 370 inhabitants are joined by visitors the year-round for the island's outstanding natural beauty and attractions. The fun of visiting Ven is that there are almost no cars on the island and whatever way you go, you can get around safely. Cycling is one of the best ways of seeing the island and its attractions.
The Kingdom of Crystal in Småland is the 'glass capital' of Sweden. They have been making world famous glass since 1742. In the  glass studios, you get to blow your own glass and see the furnaces where red-hot molten sand is transformed into glass art. A 'glass-centric' stay there can include a visit to the glass museum, shopping for bargains at the many retail and seconds outlets and even staying in the Kosta Boda Art Hotel in Kosta. The bar is made entirely out of glass, and there are colourful glass objects and details all around the hotel.
Contact us for prices and suggestions
Find out more and get a quotation based on your event and wishes.